**WARNING: THE FOLLOWING BLOG POST CONTAINS IMAGES OF PEOPLE IN CYCLING SHORTS THAT SOME READERS MAY FIND DISTURBING**
At Wildgoose there's nothing we love more than a team activity. So when the opportunity arose for us to enter a team into the Palace to Palace bike race for the Prince's Trust, we just couldn't say no…
So with that, team Goose was formed. Made up of Ryan, Rich, Simon, Sean, Nathan, Emily, Alison and Sarah.
Being a group of highly organised event professionals, you'd think we'd have some sort of game plan, perhaps some training.. but no. Enthusiasm, optimism and a healthy dose of luck were all we relied on to get us through! As we began our grand biking adventure and peddled down to the start line at Buckingham Palace we quickly realised that 45 miles is a reaaallly long way and we probably should have participated in some training or at least sat on our bikes a few times beforehand.
Arriving at the start line we were met by the sight of other teams looking pretty slick with their team jerseys and flash road bikes. It quickly became apparent that not only were we underprepared, we should have also looked into upgrading our interesting array of bikes…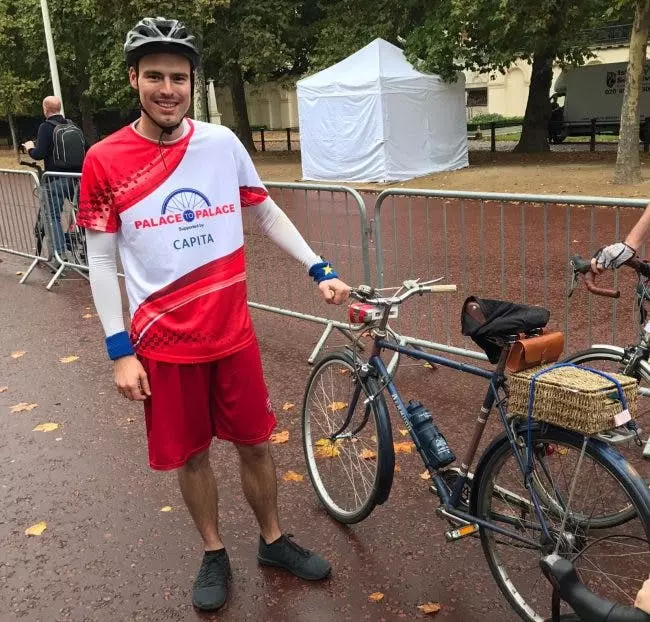 A 'past it's best' vintage bike complete with hamper, leather man purse and missing one of only three gears. To be fair to Nathan and his rust-ic bike, it fared way better than some of us; Sarah turned up on a child's bike and Alison managed to get 20 miles in before realising that her front wheel and handlebars were on back to front…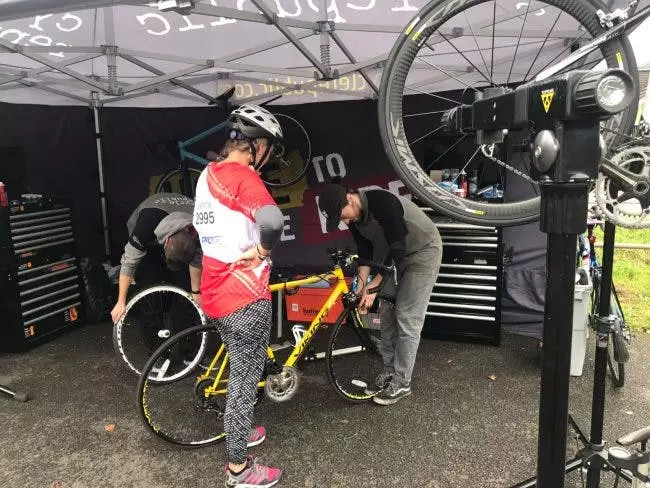 In spite of the setbacks, team spirit remained high! We all stuck together, cheered each other along and gave much needed encouragement through the 20-30 mile wall and those pesky surprise hills. The saying goes that not all heroes wear capes, in our case, they wear padded cycling shorts, ride dodgy bikes and go by the names of Ryan and Rich;  who both gave up their practical road bikes to ride Alison's inside-out bike – helping her make it to Windsor in one piece!
Five and a half hours, 4 pit stops and 25 bananas later…we made it to the finish line. Admittedly most of the finishers village had been packed away by the time we arrived, but we left with a medal, great sense of achievement and over £500 raised for an amazing cause!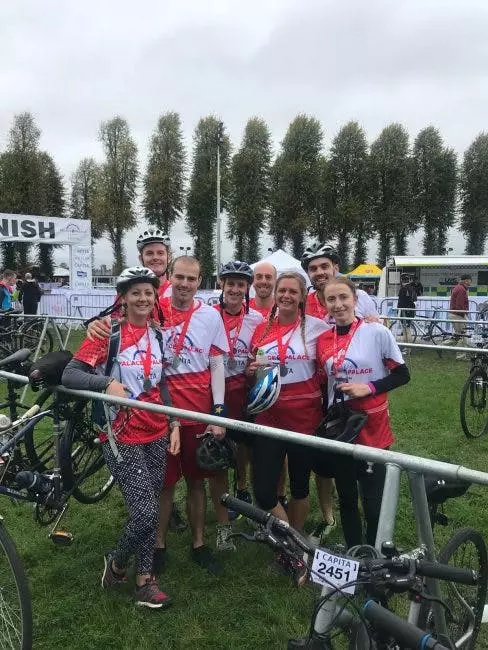 We may not be team Sky, but ride with us and you're guaranteed a good time. London to Brighton team Goose are coming for you ??