The Brief:
Wildgoose were approached by Osborne (a leading UK construction company) who were looking for a fun team activity to fit into their Quarterly Commercial Strategy Day agenda. The activity needed to be fun and engaging to break up a day of heavy strategy talks, but to also add value to the day with a focus on improving teamwork, collaboration and tangible ROI.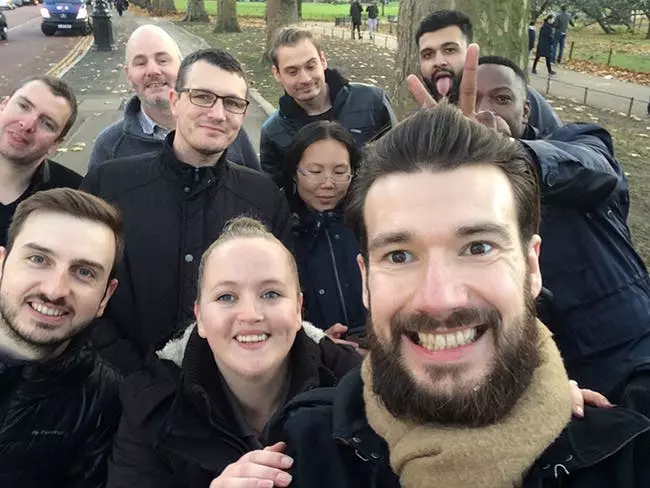 The Solution:
Our Operations Team worked closely with the client to ensure that the activity provided the right balance between fun and learning. We knew that our Westminster City Explorer would provide the perfect foundation for the activity, enabling delegates to get out of the venue, stretch their legs and explore the sights of Westminster in a fun and immersive way using our technology, multimedia challenges and content.
To fulfil the learning requirements for the event, we combined our Westminster City Explorer challenge with our 'Teamwork Explorer Series' bolt on. The Explorer Series allows clients to combine one of our traditional GPS challenges with a selection of Learning & Development content contained in eight additional hotspots. We worked closely with Osborne to curate a selection of bespoke Explorer Series tasks and challenges with a teamwork and collaboration focus.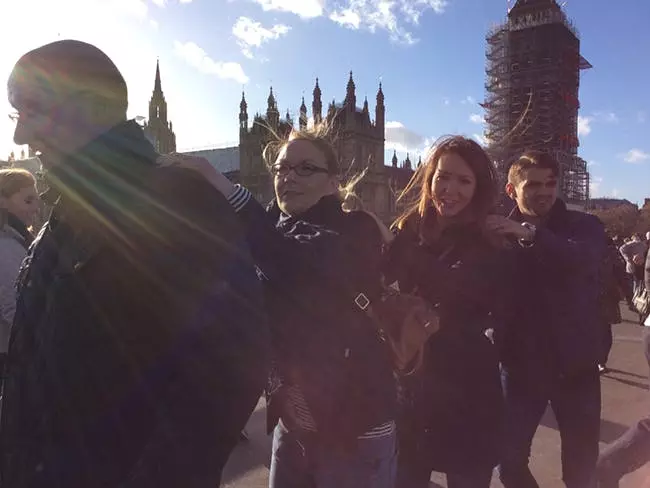 Example tasks included:-'Take a photo of your team spelling out the word TEAMWORK using only your bodies' – this required teams to join up with each other in order to make enough letters to get the right spelling.
Collaboration was further promoted through tasks where teams had to create their own code and then use this to send a cryptic message to another team for them to crack – this forced participants to not only work together within their teams but also required them to collaborate using the apps innovative in game messaging functionality.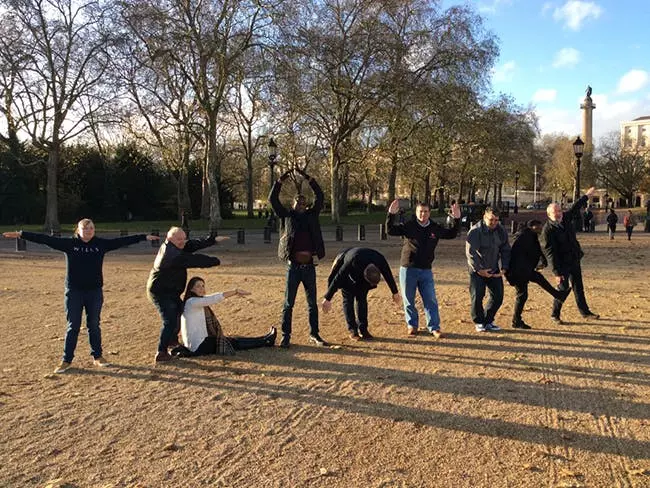 The Results:
Combining our Collaborative Explorer Series bolt-on with our popular location-based Westminster City Explorer, we were able to provide a fun, immersive activity to break up Osborne's Quarterly Commercial Strategy day Teams were able to stretch their legs whilst exploring the likes of Downing Street, Buckingham Palace and the Houses of Parliament with fun challenges and trivia tasks to complete along the way. Our eight 'Explorer Series' hotspots provided tangible ROI for the client and participants honed their collaboration skills through a variety of bespoke learning outcome-focused challenges.