Our intern series is written by Emily Greenfield, Events & Sales Executive, Wildgoose USA.
This time last year I was sitting in my apartment after finishing my final year at university in Glasgow and thinking to myself, what next?  Now, I live in New York City, my job takes me to new places, I get to create my very own game content and the best part of all, I get to test and play it.
Three weeks into the job and my first adventure took me to Washington DC where myself and my colleague Gemma, hired a car and drove down to the city to run a showcase event for a student tour group. We could not have asked for better weather for this event, the sun was beaming, the atmosphere was booming and the location was beautiful.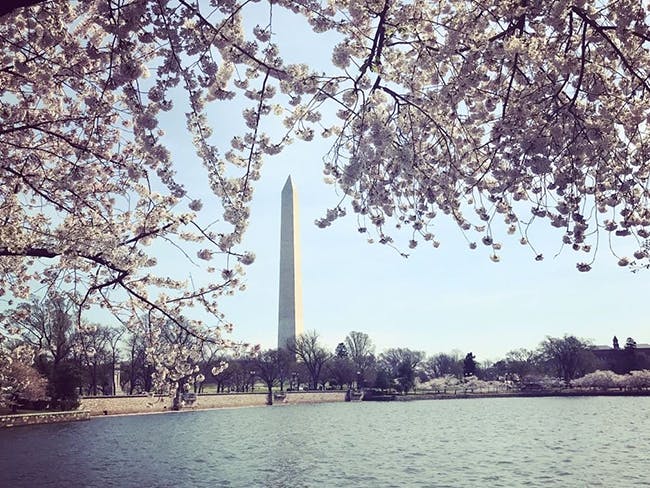 The purpose of this showcase event was to display to our client how awesome and fun our app can be. So, we created a Washington DC explorer game ultimately designed to provide an engaging, memorable and fun way of learning about the city.
We included quirky facts about buildings ranging from the Darth Vader gargoyle at the Washington National Cathedral, to the marble inside the Lincoln Monument. Although we provided educational questions and challenges in the game, we also included fun video and photo challenges which allowed the teams to get really creative, working together in a fun and interactive way.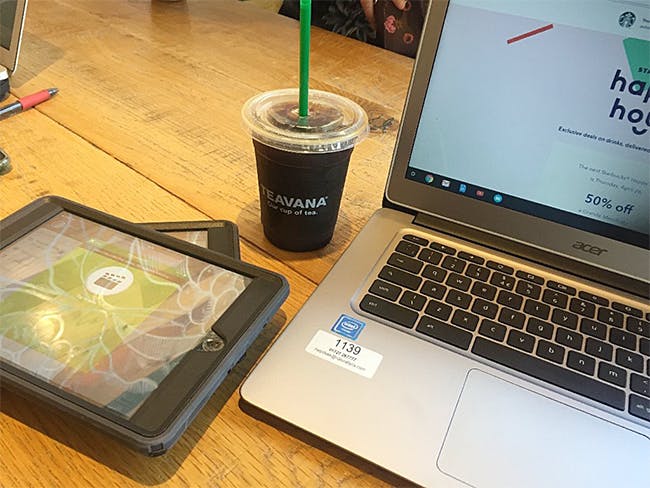 The game began at the steps of the Lincoln Monument where Martin Luther King Jnr gave his famous "I Have A Dream" speech. The teams had an hour and a half to complete as many challenges as possible, before finishing the game at the W Hotel where we arranged to meet for drinks and some lunch at the rooftop bar.
We challenged them to yodel at Einstein's memorial, reenact Forrest and Jenny's embrace at the reflective pool, create an optical illusion at the Washington Monument and produce their own news story in the center of the National Mall… and that was only a few!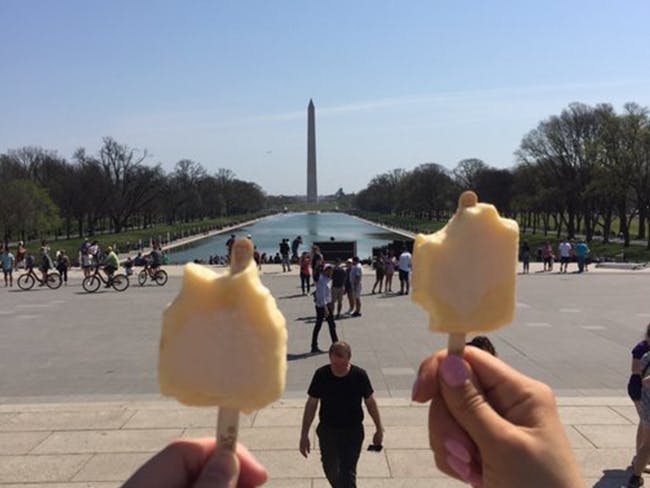 My personal favorite was the Whomping Willow task. The teams had to reenact the scene in Harry Potter and the Chamber of Secrets where Harry and Ron flew to Hogwarts in Mr Weasley's car and crashed into the Whomping Willow. It was great witnessing the teams getting into character, one member was so good, I genuinely believed she was the flying car!
While we waited for the teams to return, we drank our coffee, took in the views and chilled out in the sunshine: the perfect end to a perfect event.
Although our showcase was short and sweet, it felt great knowing that all our hard work and planning for this event had really paid off. Both teams went away feeling that they learned something but also had a fun day!
Until Next Time…