Whether you're looking for a quick activity to get people energized at the start of your conference, or a networking activity as part of your away day, our range of short 15-20 minute icebreaker challenges are the perfect interactive solution to engage your people for the event ahead.
Around The World
Head on a global adventure as you're tested on your knowledge of landmarks across 6 continents. Using image recognition to identify which country you're in, you will unlock a series of fun, interactive photo and video challenges.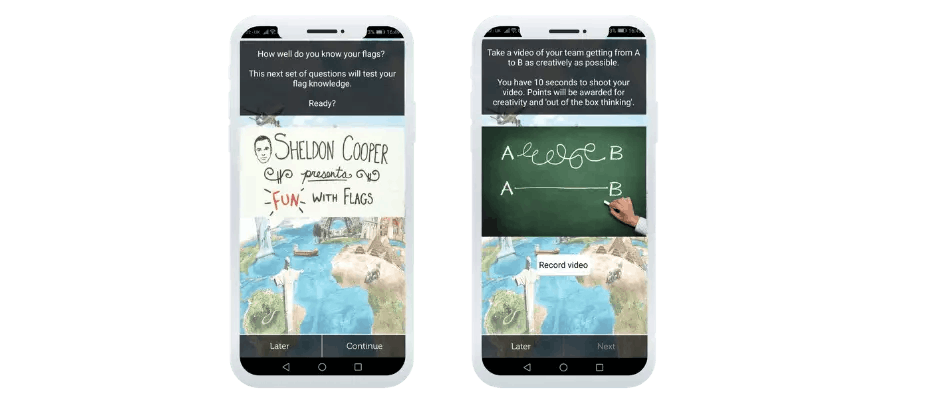 Human Bingo
In this modern-day take on classic bingo, your team will be presented with an interactive bingo card full of fun photo and video challenges. Complete as many tasks as you can in the time but remember, each of these activities need to be completed with a different person in the room!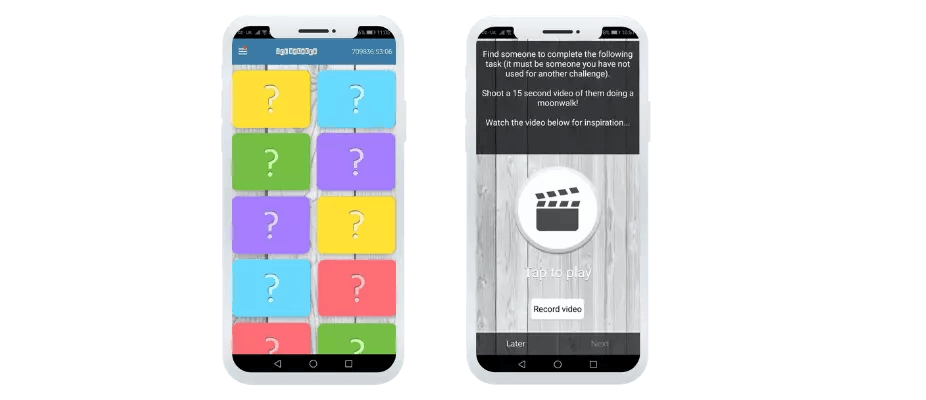 5 Cards
Work your way through the numbered cards and pick your choice from the on-screen selection. Starting with card number 1, decide your top choice in the given category then head to your corresponding letter or team. Five categories but four very different outcomes… what will you choose?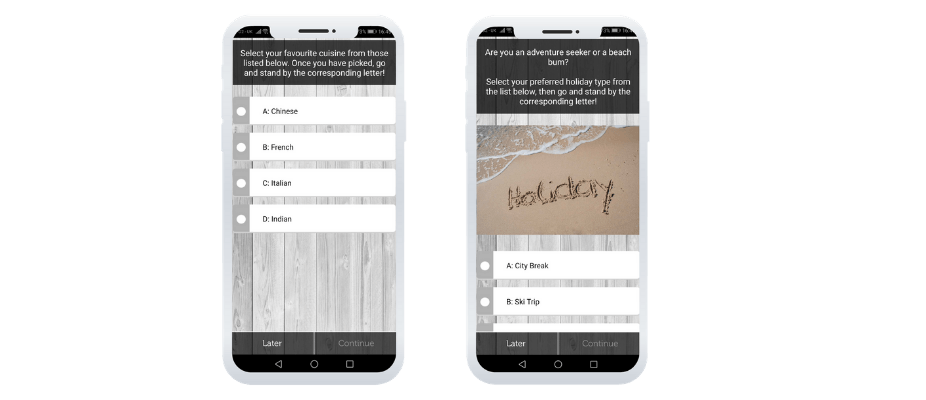 WhoDunnit?
Teams will have to prove their worth as investigators as they answer quick fire questions, collect evidence and collaborate with all the teams to solve the crime. Only ten pieces of evidence but which team holds the answer to your challenge?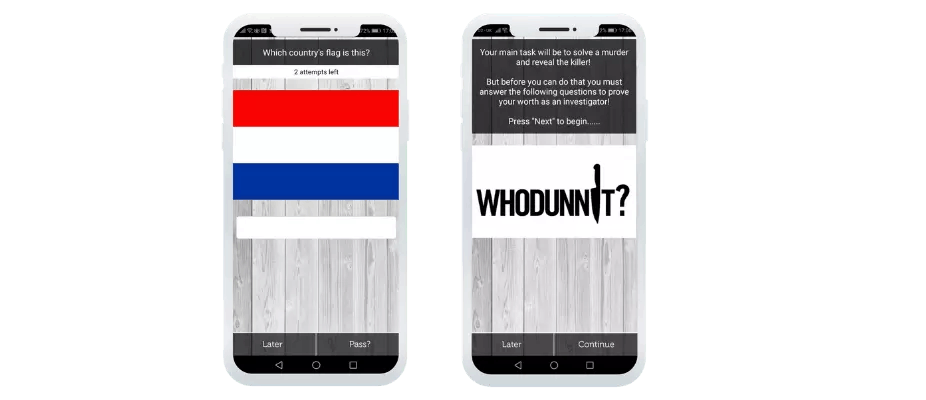 Find Your Other Half
In this 21 question style challenge each team will be given a name, all you have to do is find your other half. Sound easy? Here's the twist, you can only find your person by asking a series of yes or no questions! Once you've found your partner, you'll have to work together to complete a series of tasks and challenges to win the most points and be crowned the winner.