The Brief:
Wildgoose was tasked with developing an interactive, curriculum-enriching activity that could be incorporated into the school's STEAM Day (Science, Technology, Engineering, the Arts and Maths) for upper key stage 2 pupils. STEAM Day is an initiative organised by St Helens to encourage students to immerse themselves in the STEAM subjects through memorable hands-on experiences. The client specified that the game needed to encourage children to delegate and collaborate on a range of tasks spread across Literacy, Numeracy and Science.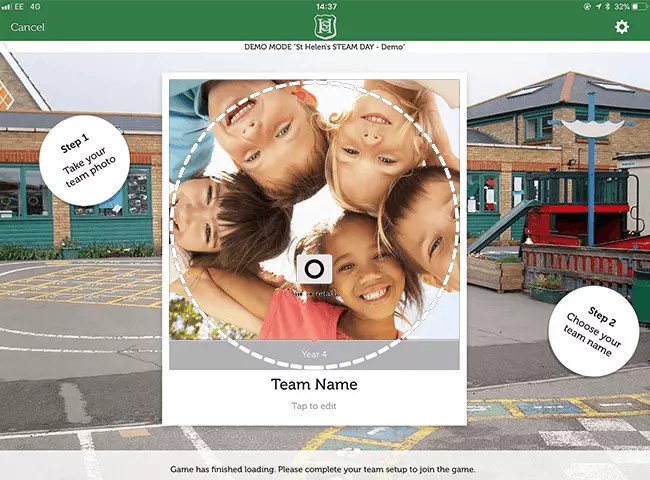 The Solution:
The operations team worked closely with the client to ensure that the activity reflected the academic level of each year group. We knew that our Collaboration gameplay would be the best fit – as it allowed different year groups to join the same game, each with task groups tailored to their abilities.
The game was designed to take the pupils on a journey through the life cycle of the butterfly, with four themed sequential hotspots (egg, caterpillar, chrysalis, butterfly) placed on a map of the school's playground. Sequential hotspots can only be unlocked one after the other in a predefined order, which ensured that the students interacted with the game in a logical order. Each hotspot contained multimedia tasks relating to Numeracy, Literacy or Science with challenges such as 'take a photo of an obtuse angle in nature' – the visual aspects of these challenges made them fun and interactive – helping the children retain the information.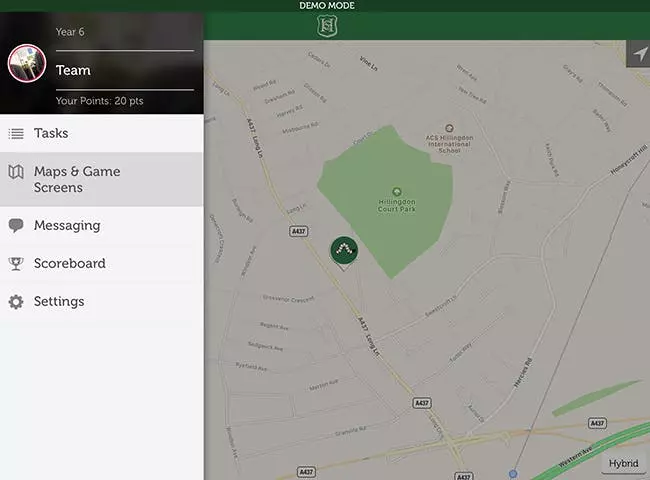 Once the teams had completed all of the tasks, they were asked to create a team butterfly using arts and crafts materials and to take a photo of it on their iPads. This ensured that they worked together in their teams, encouraging communication and delegation. Additionally, each team were given a different selection of laminated letters, that when put together spelt out 'teamwork' – this not only tested the children's literacy and spelling, but also their problem solving and negotiating skills.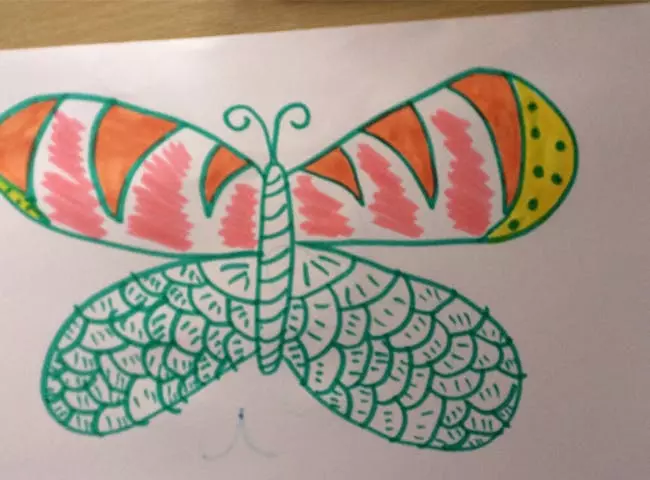 The Results:
Due to the versatility of the app and our unique collaboration mode functionality, we were able to create a completely bespoke learning experience for the children that reinforced the curriculum at an academic level suited to each year group. The cycle of the butterfly narrative and subject led, multimedia task groups meant the children could explore STEAM subjects in an interactive and immersive way. As well as this, the collaborative nature of the activity meant that delegation, leadership, and problem solving skills were also put to the test with staff at St Helens being able to observe the natural roles the pupils fell into within their teams.