THE BRIEF
Willen Hospice is a charity that delivers specialist palliative care for people with life-limiting and terminal illness.  Situated on the side of the beautiful Willen Lake in Milton Keynes, the hospice provides specialist round-the-clock in-patient care, complementary therapies and emotional support at no charge to patients or their families. With running costs of £4.7 million per year, and limited funding available, the charity relies heavily on the fundraising efforts of families, volunteers, and donations from members of the public.
The events team at Willen Hospice organise a wide variety of fundraising events and activities to raise awareness and encourage donations from the public. Having exhausted all their usual fundraising activities, Willen approached Wildgoose looking for a fun, unique solution that they could use for their next event. With so many charities competing for people's donations, this activity needed to be something extraordinary within the fundraising space, that was suitable for families with young children and would encourage physical exercise.
THE SOLUTION
The creative team at Wildgoose worked with Willen Hospice to come up with a completely bespoke fundraising concept for their event. The client came to us with the idea of running two sponsored dog walks around Willen Lake, and our team knew immediately that a self-managed explorer challenge would be the perfect interactive solution to gamify the dog walk, raise awareness for the charity and encourage donations.
Our team curated a series of bespoke tasks and challenges that were suitable for people of all ages and furry friends – with special dog-themed challenges included throughout. These challenges were then placed inside GPS hotspots and dropped into a live map of Willen Lake for teams to locate, unlock and complete. Challenges in the activity ranged from trivia questions about the local area, through to photo and video challenges where teams had to perform dog tricks, scavenge for items on a list and test their knowledge about the charity itself.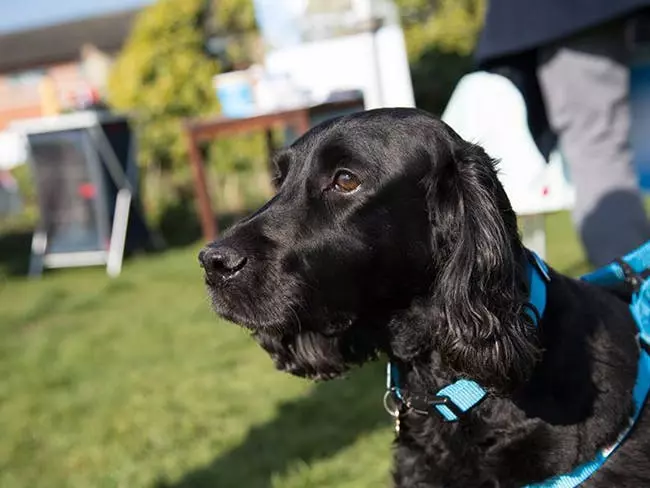 To get as many teams taking part as possible, the activity was branded 'The Great Willen Woof' and advertised across the client's social media channels, bulletins and on their website. A special sign-up page on the charity's website was created that people could follow to register their team ahead of the events. Each team was charged a £20 registration fee, which went directly into the donations pot to help Willen Hospice continue to do their vital work. Teams were also given the opportunity to collect sponsors ahead of the event if they wanted, as well as collect donations on their walk around the lakes on the day itself. 
On both days of the Willen Woof, all teams met up in the hospice garden (which backs on to Willen Lake) and were greeted by fundraising staff who helped them get the game set up on their devices before they scattered in different directions on their walk to take on the challenges. Teams were gone for around 2 hours before returning to the hospice to reveal the winner and collect their goodie bags packed full of treats (for both dogs and humans).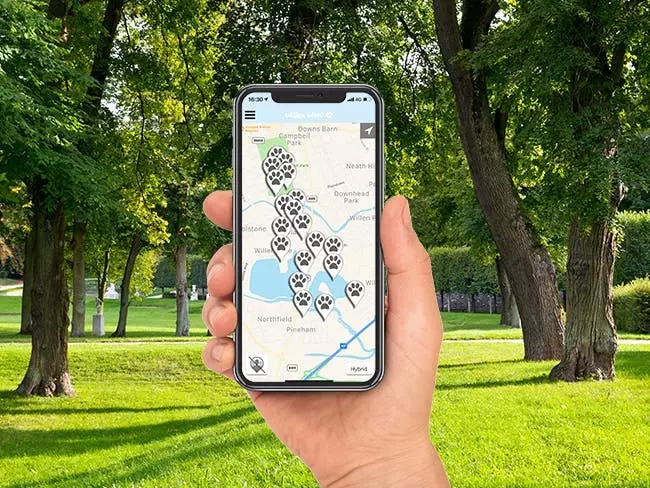 THE RESULTS
Both days of the Willen Woof were a huge success, with over 54 teams joining across the two events. The weather on both events was unseasonably warm for February making it perfect weather for families to get out in the sunshine, go for a dog walk and have some fun. 
The feedback from both Willen staff and participants on the events was overwhelmingly positive. Teams commented on the day that the use of technology was something completely unique that they'd never done on a fundraising event before, and would love to do again. But most importantly, through team registrations, additional sponsorship and fundraising across the two days, The Great Willen Woof raised over £1400 to help the hospice continue their amazing work.