"A truly effective employee review isn't just one single meeting. It's a series of structured reviews that show change over time. "
Conducting an effective employee review pays its dividends in leaps and bounds. By taking the time to assess your existing employee review methods and implementing some simple changes, you will find the road ahead leads to open communication and clear, actionable goals.
Use a simple meeting structure
The most efficient way to ensure you're conducting an effective meeting is to ensure you have a simple structure in place. Too often we can come into meetings prepared to discuss our points, but this can create a one-sided conversation. In an employee review, it's important to offer a balance. A framework that supports positivity and growth encouragement is imperative in conducting an effective employee review.
The 4 Elements of an Effective Review:
Celebrate the positive contributions
Discuss challenges
Assess priorities
Create steps for moving forward
Celebrate the positive contributions
An easy way to start an employee review is to discuss the positives. Acknowledge your employee's accomplishments since you last met. Ask for their input on this too, you may gain some insight into what your employee considers to be an achievement. 
Discuss challenges
With a positive start to the meeting, it can be easier to raise points of friction or concern that you'd like to discuss with your employee. You've acknowledged their skills and contributions, now offer an opportunity to discuss challenges and growth. This is the time for you to bring up any points that you think need attention, remember to ask your employee how you can better support them if they're challenged. 
Assess priorities
Once you've established the wins and the areas for improvement, you can turn your attention towards upcoming goals you'd like to see achieved before your next review. Ensure your employee is offered a chance to discuss skills they'd like to further develop in this step, you want to encourage their professional development.
Create steps for moving forward
Last, of all, ensure you've set aside some time to discuss steps that will help them attain those skills or reach those goals. You're there as a guide, not a roadblock, in your employee's progress. Take the time to understand how you can help or collect resources that can support your employee in reaching their goals.
These simple principles will help you conduct an employee review that brings clarity and action to your team, as well as yourself. You'll gain a better understanding of the individual challenges and growth opportunities that face your employees. You'll also be able to objectively assess where your strengths can support your team, and who in your wider organization can assist you in providing valuable resources.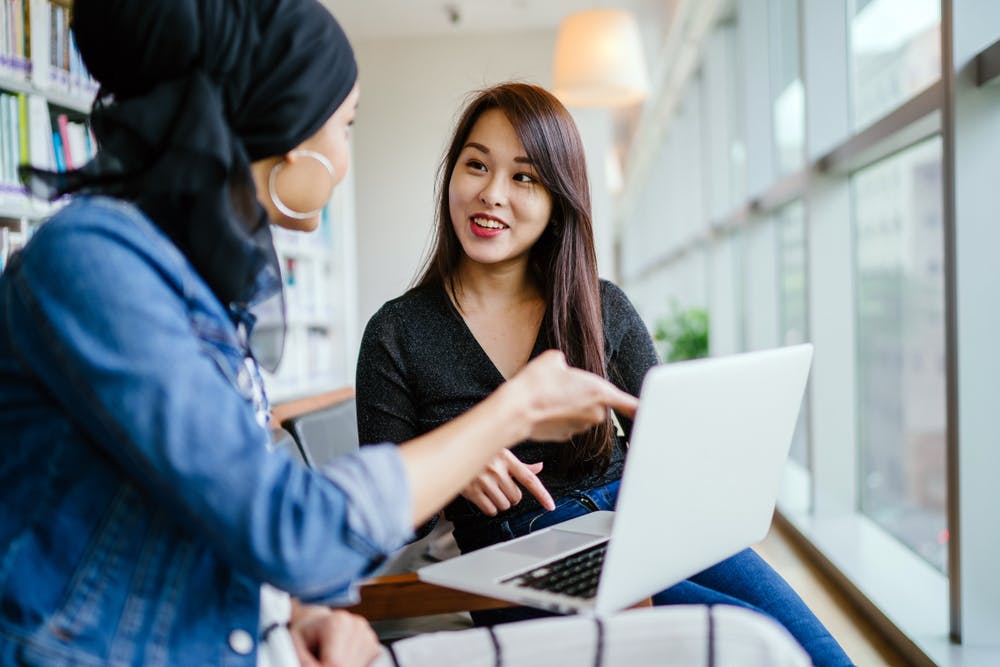 Create a conversation
As you go about your employee reviews it's vital that you create space for conversation to naturally develop. Depending on your employee (and your own personal preferences) this may mean starting off with a couple of minutes of chit-chat before getting down to business. 
Ensure that your employee knows they're here to raise points of concern and speak about their recent working experiences. It's equally important to note that your observations and assessment of recent work will be addressed in these reviews too. Finding the balance of uplift and offering support is what a regular employee review is all about. 
Stay on track with business-related topics and avoid mindless conversation traps such as gossip. If you find yourself navigating negative talk it's important to steer the conversation toward positive and relevant talking points. Remember that these reviews are for professional development and growth, not airing petty grievances. You want to be creating a positive space in the calendar that focuses on employee growth. 
Tips for helping your employee feel heard
Ask questions about how they're feeling and their workload
Discuss ways you and the wider team can support them in challenges
Praise their skills and growth
Acknowledge their efforts and achievements from the previous month's agenda
Creating an honest and regular dialogue with your employee during your reviews will bring transparency in conquering wider challenges together. 
Be honest about expectations and desired results
Ahead of your employee review, take the time to assess your expectations and desired results from your employee. Are they hitting the mark, or falling short? Whatever the case may be, remember it is your responsibility to communicate the areas of improvement. 
It can be tempting to beat around the bush in an employee review, but being direct about your expectations and desired results will help you in conducting your employee review efficiently. You'll also be able to provide insight into the wider objectives that your employee's work feeds into. 
Whether it's a struggle to meet deadlines or a slip in work quality, be sure you tell your employee exactly what you're observing and express your concern. Remember to ask questions about your employee's struggles and be flexible with your desired outcomes. 
Perhaps their workload right now is too much, or your revenue expectations are just a little out of reach for this month. In any case, being honest about your expectations and showing flexibility when results are unattainable is an important part of being a leader that guides their employees to success.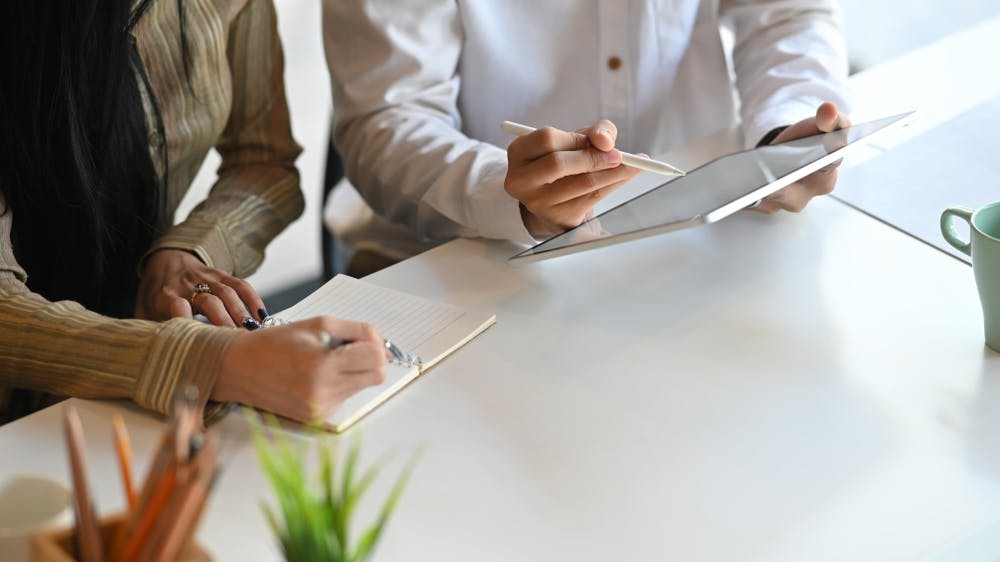 Work together to create actionable steps
As you go about your employee reviews, whether they're monthly or quarterly, it's imperative you create a plan ahead of your next meeting together. Make time in your meeting to discuss actions you can take that will bring clarity and support your employee in their tasks and development. Spending as little as ten minutes at the end of your meeting to reflect on what you discussed and come up with solutions to any issues raised will make a big difference. You'll be investing in a system that prioritizes employee growth and makes you accountable for your team. 
Stick to your allotted time
While it can feel like you've got a lot to cover in your employee review, stick to your allotted time period. If you really feel like you have more to discuss, book an additional meeting for a different time. You want to make sure your employee's time is valued and appreciated, having meetings that go past their finishing time can put pressure on your employee, especially if they have other commitments. 
Ensure you've left enough time for each part of your meeting to the best of your abilities and clearly communicate whether a follow-up meeting is needed towards the end of the review. 
It can be tempting to resolve issues that arise in the meeting with immediate action. While this may feel like a quick win or helpful action, it can in fact distract from the task at hand which is providing your employees with undivided attention to discuss wider professional growth. 
A truly effective employee review isn't just one single meeting. It's a series of structured reviews that show change over time. Remember, as you move forward that each employee review you run plays a bigger role in your team member's individual development. Take the time to finesse how you conduct your review and watch as your employees shine.
Looking for an opportunity to connect? Discover Wildgoose's range of Corporate Events today!
1 other person has liked this article