"2023 is the year of the Rabbit. The Rabbit represents peace, longevity and prosperity within Chinese culture. Chinese New Year is the perfect time to celebrate the spring festival within the office whilst immersing your team into a culture that your workforce might be less familiar with."
What Is Chinese New Year? (春节)
This history of the Chinese new year stems back over 3500 years and originated within the Shang Dynasty. Chinese New Year is a 15-day festival celebration also known as The Spring Festival or (春节). The meaning of the celebration revolves around celebrating all things positive and wishing peace, health, longevity, and luck for the new year. It focuses on starting fresh for the year and removing anything negative.
8 ways to celebrate the Chinese & Lunar New Year at work!
Let's dive into our list of office games, celebration ideas, and team activities. We want to preface by advising that celebrating the Lunar new year is a great way to engage your team in a less familiar culture and is a great time to strengthen bonds whilst improving inclusion. Focus on the why instead of the what when celebrating Chinese New Year at the office.
1. Say Your Blessings
Blessings are a crucial part of Chinese New Year celebrations and are the best way to get your office involved. It might be worth taking some language lessons to help practice your Lunar greetings. Blessings are again a significant part of the Lunar celebration, so check out a Chinese and Lunar New Year Blessings Guide to help get you up to speed! It's important that any participation in Lunar New Year is genuine, take time to understand the culture, and say your blessings with sincerity.
Playing trivia games with your team is a great way to celebrate the Lunar New Year for 2023. Culture-themed games and team building activities improve inclusion within the office and will boost the morale of your co-workers who celebrate the spring festival. They are also an immersive experience that will get teammates talking and having fun. More importantly, everyone will be learning something new about a culture that they may be less familiar with.
Play Chinese New Year Trivia with your team!
3. Cultural Learning
Acknowledging a variety of religious and cultural holidays is an important step towards building (and promoting) greater diversity and inclusion in the workplace. The Lunar and Chinese New Year is one of the best times of the year to educate your team on culture. One of the most effective ways of bringing teams together is understanding what makes us different and appreciating those differences. Try to understand the Lunar celebration and why it's important culturally to truly help improve connections with those who celebrate this season. We're not saying don't have fun, but try and go a bit further than surface-level celebrations, especially if you have staff who partake in Lunar New year.
4. Decorate Your Office Or Virtual Workspace
Another great way of celebrating Lunar New Year at the workplace is taking part in arguably one of the most traditional parts of Chinese New Year. Red lantern decorations are very traditional for Chinese New Year celebrations and are a great way of breathing some culture into your office or virtual workspace. Again, it's key that your team understands the significance of the "why", rather than the "what" so let us help here! Red lanterns are traditionally used as a symbol that drives away back luck. Door couplets can also help you to decorate your office, the meaning behind them for Lunar New Year represents: "The very best wishes for the new year".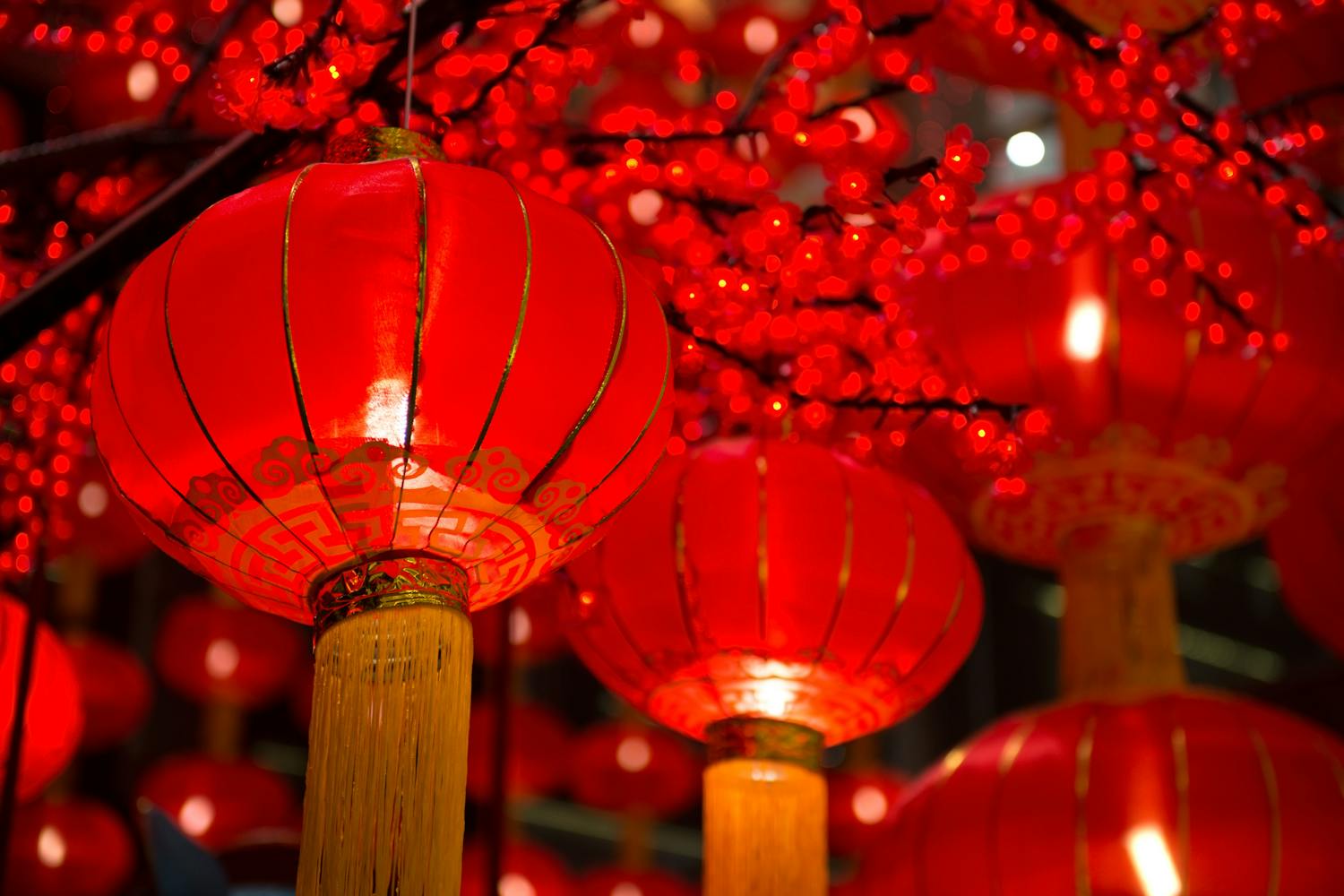 5. The Gift of Flowers & Kumquat Trees
The meaning behind the gift of blooming flowers is: "A prosperous new year". The gift of kumquat trees means "Good luck and wealth". The gift of blooming flowers and kumquat trees is the perfect way to celebrate Chinese New Year within the office. This is one of the most popular gifts when celebrating the Lunar new year and is a great way to immerse your team into the culture. Flowers tend to symbolize spring and the start of a fresh and prosperous new year. Some of the most popular flowers used are:
Plum blossom: Represents courage, endurance, reliability, perseverance, and hope.
Chrysanthemum: Represents luck, wealth, and longevity.
Peonies: Are associated with peace, wealth, prosperity, and honor.
Orchids: Bring good fortune and are one of the most popular gifts for the Lunar New Year.
Peach Blossoms: Represents longevity and the blossom represents growth.
Involve yourself with the culture to understand the meaning of each flower, this will help you gift the right flower for the right occasion and the right co-worker. You could always decorate your office with the appropriate flowers and share the meanings with your co-workers.
6. Share Out Red Envelopes
One of the most popular and highly sought-after ideas for Lunar New Year celebrations is sharing out red envelopes. The use of red envelopes with money put inside is a widely used celebration idea usually among family, friends, and co-workers. The color red is associated with luck and brings happiness and good fortune.
When you hand out red envelopes it means to wish blessings, happiness, and prosperity to the recipient. This is a great way to take part in Chinese New Year celebrations in the office. Share red envelopes with money inside or you could even hand out gift cards. Again, we suggest that you don't just participate in this, but instead immerse yourself in the culture to understand the meaning.
7. Traditional Office Spring Clean
This might not seem like a very obvious celebration idea but spring cleaning is a very traditional activity that leads up to the Lunar New Year. The spring cleaning will usually take place on the 28th of the last month of the year. The spring clean before the start of the Chinese New Year symbolizes driving away bad luck before the start of the new year. This activity is very easy for your team to participate in, whether you're in the office or working from home. The word 'dust' is a homophone for old, so removing the dust before the start of the Chinese New Year represents getting rid of the 'old!'
8. Organize a Traditional Lucky Lunch
Did you know that dumplings represent wealth and prosperity? Noodles represent a long life, whilst oranges and tangerines represent luck. Organizing an office lunch is the perfect way to bring your workforce together for a Chinese New Year celebration. A more traditional method would be organizing a prosperity salad, also known as (Yusheng). For this, your office will need to toss a variety of ingredients into a large bowl, whilst wishing for good fortune and propriety.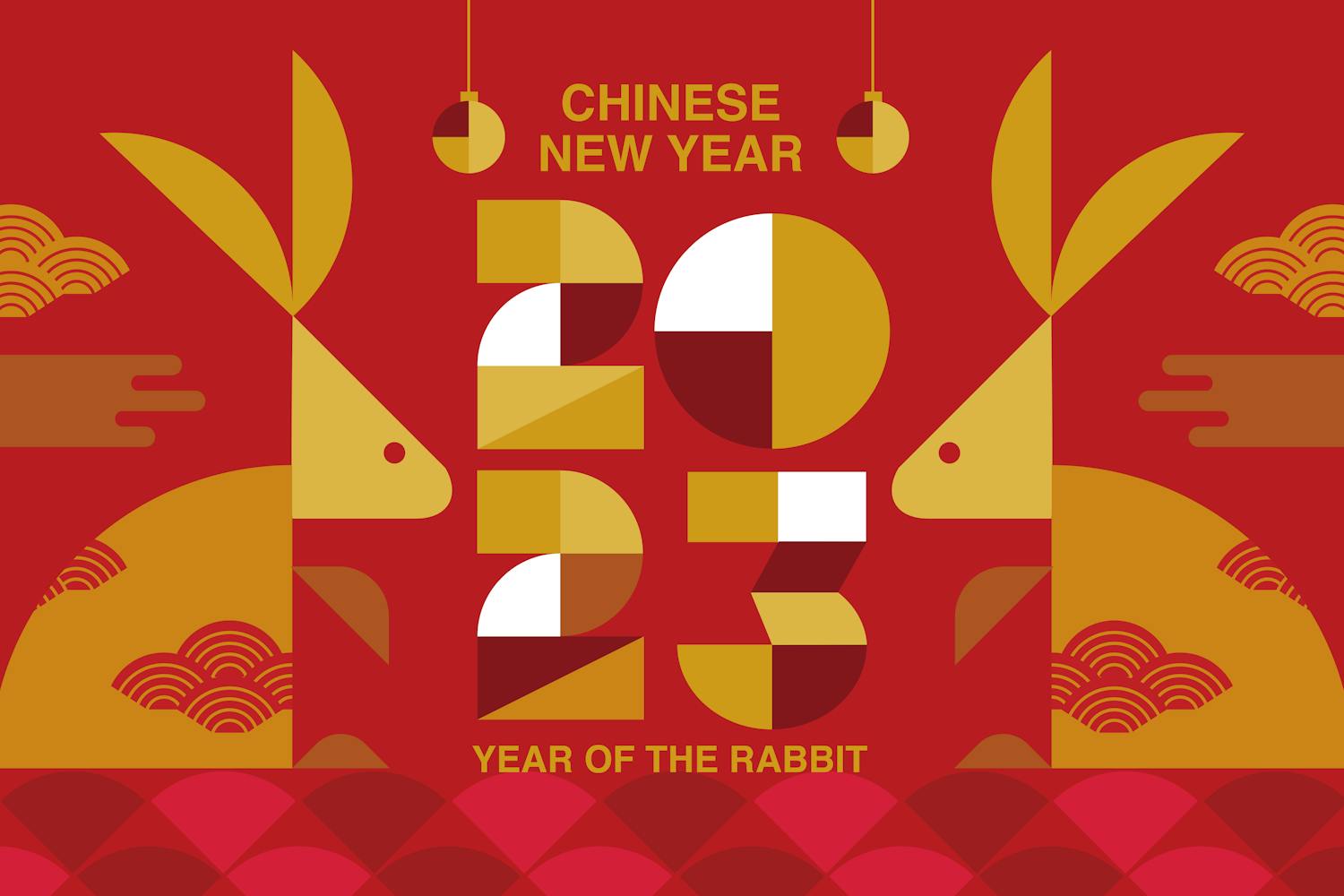 Why Celebrate Chinese New Year At Work?
Bringing your team together on any occasion for your office is crucial for team cohesion. January is a notorious cold month known for winter blues or (SAD) Seasonal Affective Disorder. Bringing your team together to celebrate the Chinese New Year is the perfect way to encourage diversity and inclusion within your workplace. Learning something different about culture and having fun together as a team! It's important that your office is respectful of the culture whilst celebrating Lunar New Year! We gave you 8 ideas because the number 8 is traditionally a lucky number within the culture! Need more general ideas? Have a look at our virtual team building activities, virtual escape rooms & indoor team building events!
15 other people have liked this article