The Brief:
Shop Direct is the UK and Ireland's leading multi-brand digital retailer, which includes brands Very, Littlewoods.com, K & Co and Isme. They were holding their Christmas Retail Conference at the impressive Titanic Hotel in Liverpool for 400 participants. They contacted Wildgoose two weeks prior to the event date asking us to produce a personalised Liverpool City Explorer Challenge, which focused on reinforcing Shop Direct's key values: Proud, Customer, Innovative, Together, Trusted and Ambitious.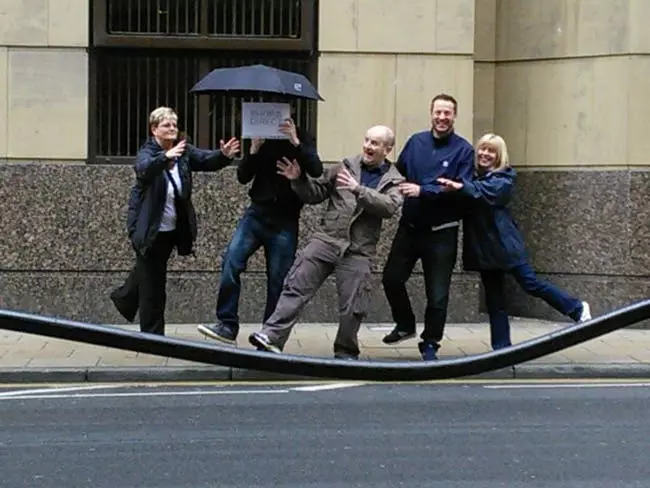 The Solution:
With such large numbers, the teams were set to be broken down into sub-groups and in effect, three challenges were to run in unison. However, after mutual agreement, it was felt that the venue in Stanley Docks was too far for the group to walk back to the City Centre and so we formulated a totally unique and personalised indoor challenge for the teams to make use of the vast space at the Titanic Hotel.
With just a week to go we designed a unique tablet challenge which focused on reinforcing Shop Direct's key values in various ways. A number of departments within the company took part, made up of varying levels of staff including managers. Every single element of the challenge was personalised, based around their key values: for example, 'Trusted' included challenges such as recording teams taking part in a 'trust fall' or taking a photo that represented what made them feel 'Proud' to work for Shop Direct.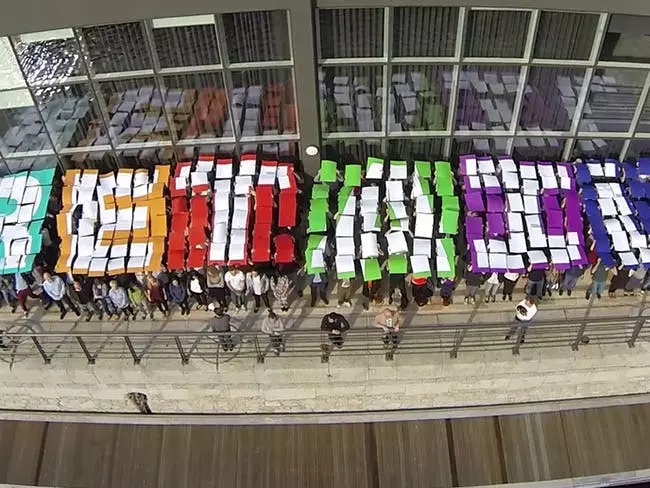 The Results:
The goal of this event was for people to get to know each other better in their teams and other departments, encourage teamwork and to boost morale, whilst reinforcing the company's key messages with an uplifting breakout activity.