The Brief:
A private wedding party were seeking an interactive and engaging event to play during a combined bachelor and bachelorette party in Colombo, Sri Lanka. The bridesmaid organising the event, wanted to bring together a group of wedding guests who were flying in from all over the world including the USA, Asia and the UK. The objective of the event was to help the guests get to know the area, break the ice and ultimately get to know each other a little better, before the big day, a few days later!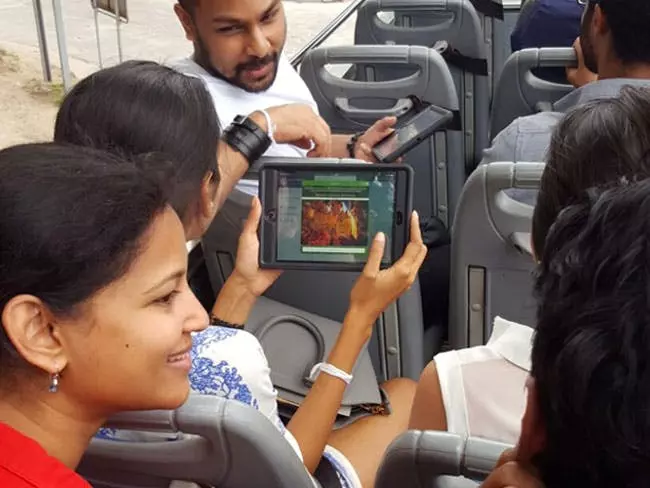 The Solution:
Wildgoose worked closely with the client to create a highly customized event based on our traditional City Explorer challenge. Taking place on land and water, our operations team matched bus routes, boat schedules and a unique route through the city of Colombo. Packed full of cultural content and customized questions from the bridesmaid – the game perfectly combined fun, engaging content with a selection of cultural questions and tasks. 
Split into groups of four, the teams hopped on a bus and set about exploring. The bus stopped at predetermined locations such as Arcade Independence Square and Independence Memorial Hall. This gave the teams the opportunity to get off the bus, and complete fun photo and video challenges.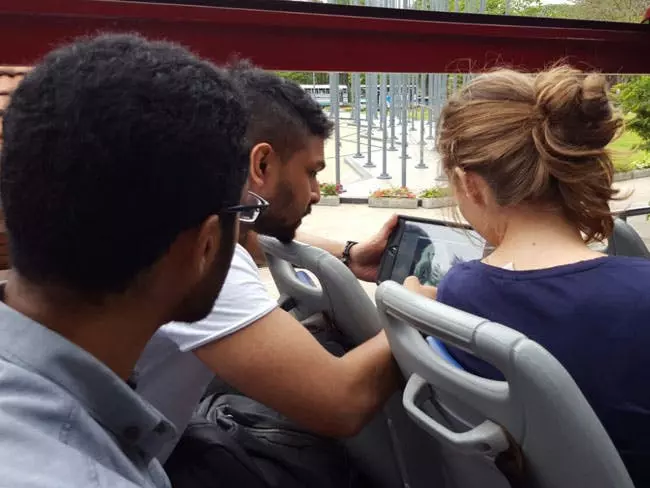 Due to the versatility of our app, extra tasks and challenges were released throughout the bus journey. This was facilitated through our remote support function, whereby, our event managers monitor the game in real-time. Scoring challenges and keeping an eye out for any issues, all whilst being based in the UK. The extra tasks and challenges that were released kept the teams engaged and involved, whilst they were stuck in the heavy Colombo traffic!
After the bus journey, the challenge continued on water! The teams boarded a boat, which took them around the Sri Lankan Parliament buildings. Whilst onboard the teams got involved in a selection of interactive tasks, challenges and trivia. 
The event finale took place over dinner – winners were announced and each team member received a link to view all of photos and videos from the challenge that day. A perfect memoir to remind them of their time in Sri Lanka.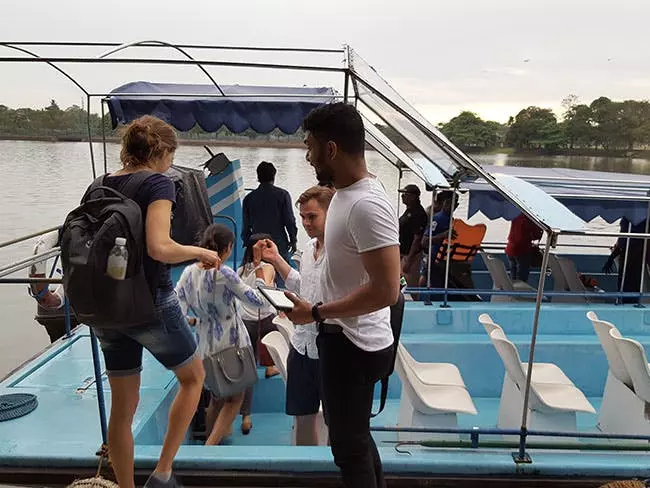 The Results:
All of the participants had a great time, and the challenge really helped the teams get to know one another before the big day. The customized questions from the bridesmaid added a personal touch to the game and combined with the cultural questions, everybody felt like they knew the area better and had a great time getting to grips with the local culture and beautiful sights.