The Brief:
Ballantine's is the world's No. 2 selling whisky and its roots lay firmly in Edinburgh, with George Ballantine having learned his trade and built his empire here. Ballantine's approached Wildgoose to help design a new way to tell the story of George Ballantine with authenticity, flair and innovation.
Objectives:
• To create a location-based activity that allow Ballantine's guests to enjoy the city of Edinburgh while discovering the story behind Ballantine's products.
• To reinforce Ballantine's as an authentic and stay true brand.
• To provide a good balance of interactive tasks and challenges.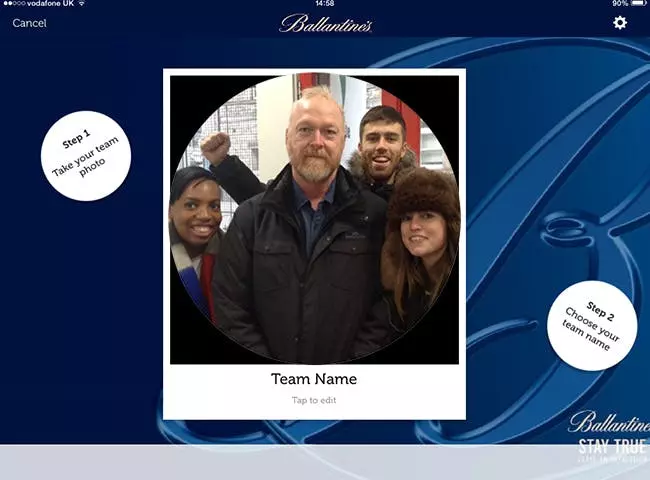 The Solution:
Using the interactive Wildgoose App we created a bespoke treasure hunt taking Ballantine's guests to areas of Edinburgh City Centre which were linked with the history of Ballantine's. The event included a stop at the General Register House to view the official Ballantine's crest and the app was fully branded in Ballantine's livery. Tasks were a mix of historical trivia, location based scavenging and fun, interactive photo & video challenges.
The Results:
The event was attended by various agencies, helping them understand what the Ballantine's brand is about and better communicate the brand identity through their promotional activity.
"From the initial brief to the final execution, Wildgoose Scotland were professional, creative, inspiring and in tune with our objectives. They created the perfect balance of fun, education, culture and enjoyment for our guests, just like a great Ballantine's scotch whisky!"