The Brief:
When contacted by a private client looking for a custom-built activity for their daughter's Bat Mitzvah celebration we jumped at the chance to create something special for the landmark celebration. Having exclusively hired the beautiful and rustic 'Bedford Post Inn', just over an hour outside of Manhattan, Annie's parents asked us to create something that was digital and interactive to take place within the venue's main building and surrounding grounds. It was important the activity be challenging, creative and imaginative whilst hitting the right tone for the age group of the participants. To ensure the activity was really memorable and personal for Annie we worked closely with her parents to create custom content relating to her passions and interests.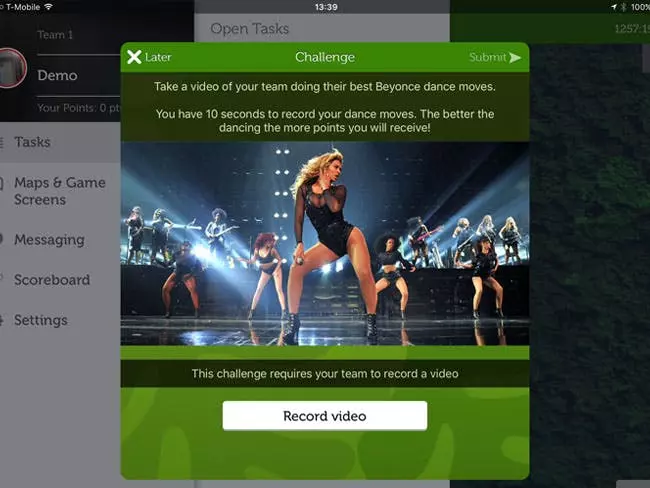 The Solution:
After receiving the client's brief in full we set up a call to discuss our initial creative ideas and organize a site visit of the venue so as to understand the area the group had access to along with the venue's quirky features to include as part of the team's scavenger style exploration within the activity.
To fulfill the brief, custom tasks were created to include clips from Annie's favourite movies, sports teams and pop stars with relating trivia questions and creative photo and video challenges that got teams to act out scenes from films and recreate some Beyoncé style dance moves among others.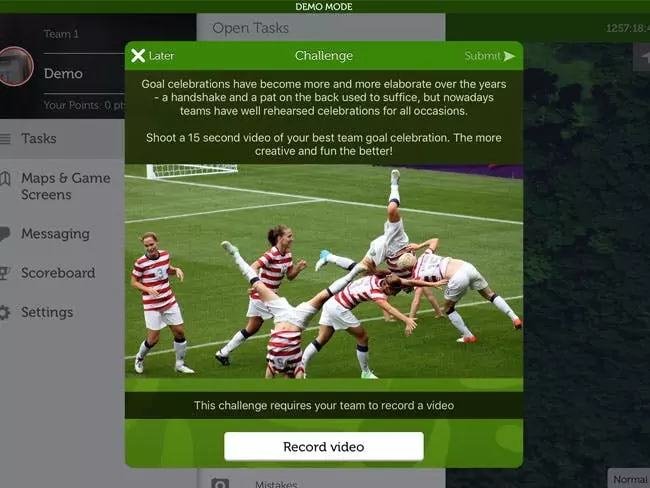 To add a further element of interaction, and to ensure all 24 participants remained fully engaged throughout the 2 hour activity, we included code cracking tasks requiring teams to scavenge number codes and cypher wheels hidden in nooks and crannies around the venue, encouraging them to explore and problem solve together. Our event manager also released an interactive cookie-decorating workshop to one team at a time in order to manage footfall back into the venue. The group's final task was to come together and work collaboratively in order to crack the code that unlocked a treasure chest full of prizes and gifts.
We wrapped up the activity by bringing the energized group together to watch the eagerly anticipated photo and video presentation created from footage teams submitted during the activity all through our event app. We then forwarded the download link to the presentation for Annie and her friends to keep as a special memento of their day and enjoy for years to come.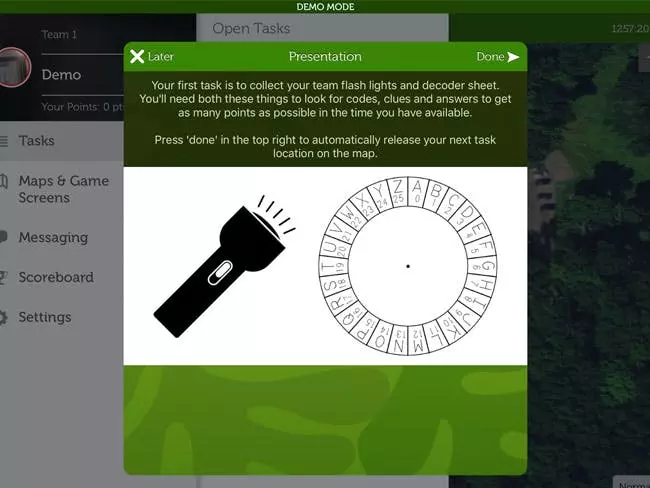 The Results:
Due to the versatile and flexible nature of our award-winning app and creative content writing team, we were able to quickly repurpose our usual corporate offering and create a personal activity tailored perfectly for Annie and her friends. By combining the perfect balance of scavenger tasks, photo and video challenges relating to Annie's interests and intelligent codebreaker cypher questions we ensured the group were engaged and challenged throughout, making her Bat Mitzvah celebration the most memorable her friends had ever experienced and one that would be talked about for months to come!